Heartland Hobby Wholesale
HHW is a wholesale distributor of some of the finest model train and model train accessory lines in the industry. We also carry Tools and Finishing Supplies. Heartland recognizes that at the heart of its business are its retail customers. Under this premise HHW has designed business policies and practices to promote a solid and lasting relationship with its customer-the retailer.
Heartland Hobby Wholesale:
6929 Seward Ave.
Lincoln, NE 68507
402-464-6456
Phone: 800-713-8274
Fax: 800-275-2832
Sandy Shelton
Phone: 855-502-9662
Fax: 855-748-0626
Dave Glatte
Phone: 402-686-9675
Dawn Peterson
Phone: 402-730-6003
Trevor Harm
Phone: 402-580-1913
Email: trevor@hhwonline.com
Business Hours:
Monday-Friday 8 am – 5 pm Central Standard Time


Heartland Hobby Wholesale Latest News
HHW Ammo Exclusive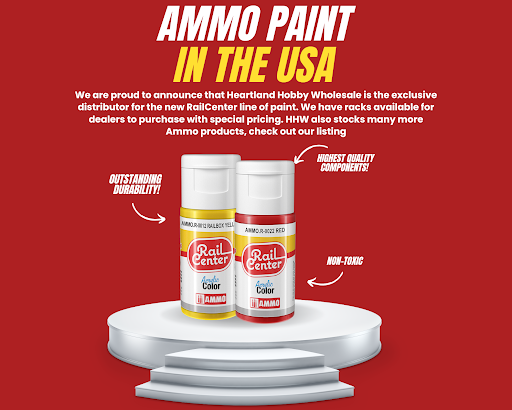 We compete daringly, boldly and fearlessly everyday with everyone….except our customers.
New Announcements!
Don't miss out, order This Month:
Date listed is the order deadline / Taking orders now:
We celebrated our 20th Anniversary in 2013, our wonderful customers made that possible